Sam picked Josiah to help him out! I guess that didn't work!!

More High School fun on PIE day!!
PIE DAY
A day when all the campers come together to play basketball. The losers get pied! Win or lose we have fun! We love this day mostly because you don't have to worry about winnng or losing, it is just for fun! It lets the kids and coaches relax for an hour or so! PIE day is so much fun!
Coach Finke getting a hug from daughter Amanda after getting pied. Amanda looks pretty happy to see her dad with PIE all over his face. Amanda is now a counselor but Coach Finke loves this picture!!
Coach Finke getting ready to take on a camper in PIE 1 on 1.
High School Division having some fun on PIE Day!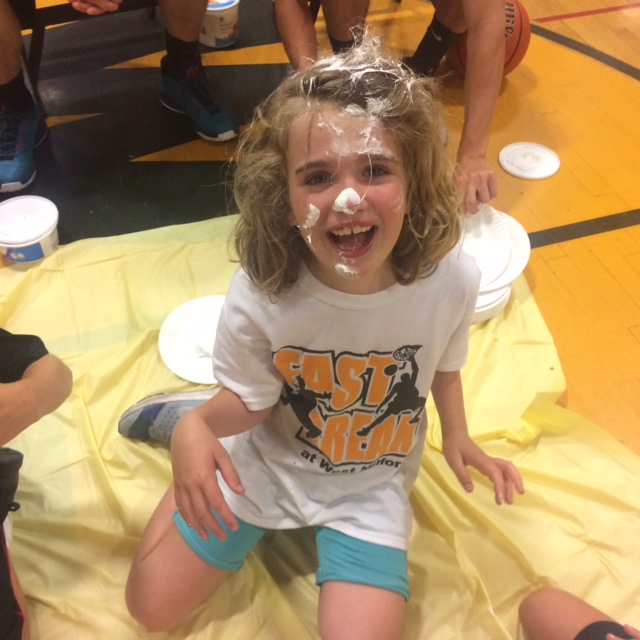 Lila looks great in PIE!!
Coach Finke is white from getting pied from another camper!!!